How amazing is Brussels? Wow!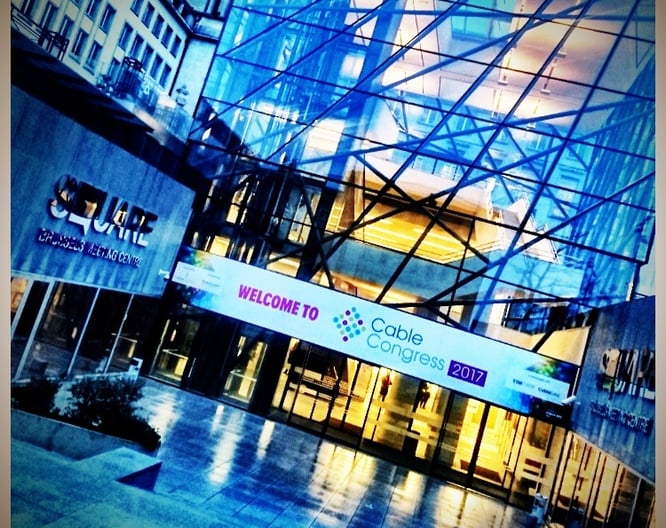 Especially for the six companies selected to participate in the Innovation Showcase held during Cable Congress last week.
CableLabs, UpRamp's parent company, has taken the immensely successful (10 years) Innovation Showcase and brought it to Europe once again. Thanks to Cable Europe, EuroSummit, and CTAM Europe, it was another whirlwind two days packed with wonderful keynote speakers and panels of industry experts who came together to discuss "Empowering a Connected Europe".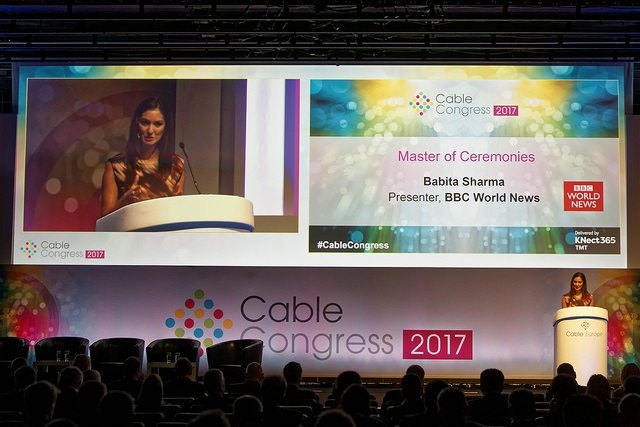 Continuing our mission of connecting startups to the global cable, broadband, & wireless eco-system, we gave six selected emerging tech companies 8 minutes of fame as they presented to a diverse audience of cable company MSOs and fellow industry partners/suppliers. We are excited to share their platfroms with you!
Appiness – Innovation Showcase Winner
Have you found yourself coveting Sheldon's t-shirts while watching "The Big Bang Theory" and wish you could just click the "BUY" button? Appiness let's you do just that! Appiness introduced the next generation of video commerce, which allows time-stamped products and brands in local and international video to be shoppable by any mobile device. Check out the video below to get Appy!
Appiness won over the audience, who selected their product as the winner of the best new innovation. Learn more about the company at their website.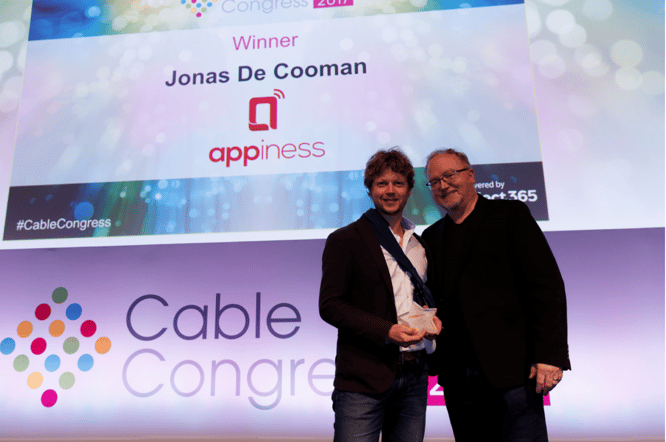 Giax made the most of their opportunity by making their first big public announcement for their product – GigaHFC. Customers are demanding higher broadband speeds, which requires exponential growing investment in fiber for node splits. The growing demand for mobile backhaul hasn't been successfully addressed for Multi-Service Operators until now. GigaHFC increases the value of the installed coax base, giving fiber-like 10G Ethernet transport over coax. This saves MSOs on cost, and opens up new revenue opportunities. Learn more about this cool solution at Giax's website.
MediaHound, an UpRamp Fiterator alum, presented their media personalization platform. Entertainment is a better experience when it is personalized to each individual user, and MediaHound is doing just that. They are changing the way people share and discover entertainment. MediaHound provides a flexible platform that is easy to integrate and customize that enables next-gen features with performant services that surfaces accurate results that surprise and delight users. Using personalized discovery and universal search paired with better recommendations, viewers can easily find the perfect fit for their entertainment taste. Learn more about MediaHound and all the great apps they are developing.
Teltoo is the answer many online video viewers have been anticipating. Teltoo's solution works alongside a Content Delivery Network, turning video distribution into a reliable experience, and drastically reduces bandwidth usage up to 83%! This is important because with so many OTTs flooding the market, and so many people streaming video all at once to multiple devices, live streams can crash at peak times, which is what happened during the Super Bowl this year. Teltoo can fix the problem by providing seamless integration and secure delivery of content. Viewers get a better experience; content providers receive less customer service calls. Everyone wins. Learn more about Teltoo at their website.
VersaSense provides wireless Internet of Things (IoT) products and services that radically reduce the total cost of ownership for industrial sensing and control systems. VersaSense's platform is a game changer by providing easy to integrate, plug-and-play wireless sensors for a detailed understanding and monitoring of Industrial environments. VersaSense's Sensing-as-a-Service platform provides rich business intelligence, data visualization, and analytics with real-time multi-site data streaming. Learn more about VersaSense's award-winning platform at their website.
XCellAir's mission is simple: to enable MNOs to manage and optimize their wireless network to deliver the best quality of experience to their customers. XCellAir is the industry's first cloud-based, multi-market, Wi-Fi and LTE QoE solution. Their solution helps service providers solve the issue of a poor Wi-Fi experience, especially in highly congested areas like a coffee-shop, but can even provide a better experience in the home. No more bad cell service indoors, and no more slow LTE speeds. Learn more about how XCellAir is bringing automation and scalability for wireless service at their website.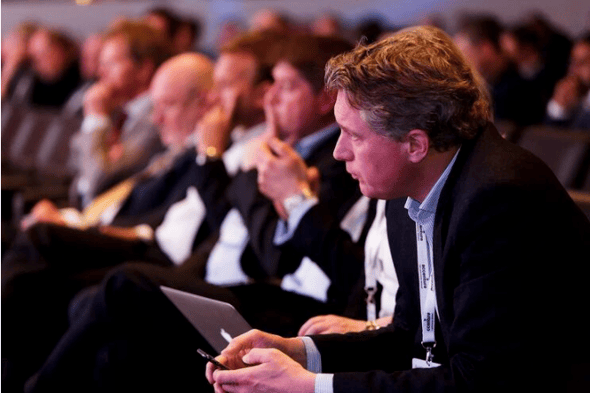 It was an incredible couple of days in Brussels! In addition to the Innovation Showcase, we covered topics like the Connected Entertainment Future, Customer Experience for the future, and the application of VR, machine learningm and AI in our eco-system. We can't wait for next year in Dublin!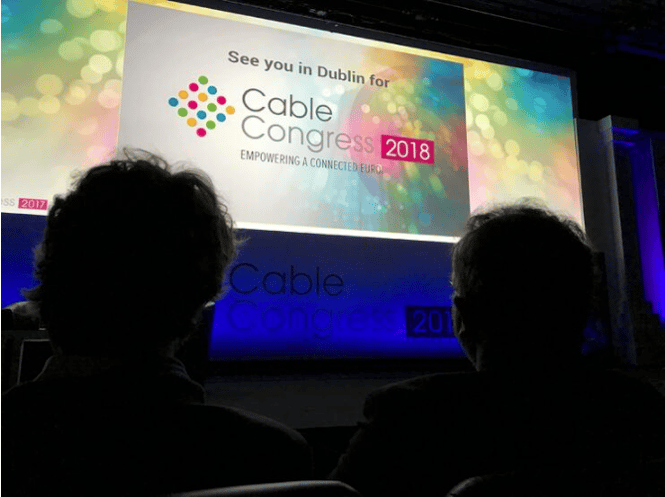 UpRamp will host the next Innovation Showcase at the CableLabs Summer Conference in Keystone, CO this August (6-9).