CableLabs Innovation Showcase produced by UpRamp, once again provided 8 amazing startups the opportunity to shine. Not just the usual, and always pushing boundaries, the Showcase participants actually drew straws - yeah, we went old school - to determine when they presented in round 1 or 2. Those with the most votes in rounds 1 and 2 (Capriza and Nikola Labs) got ready to fight it out in the first ever Innovation Showcase PitchOff.
We saw cool tech demos from some incredible companies with cutting-edge technology like blockchain for digital wallets, AI for cybersecurity, smart home automation, Bluetooth, Wi-Fi optimization, and more. AND, the crowd favorite is Capriza! It was close! Don't ask, we can't tell you how close. But, the good news is that we can share information on all of the fighters in the ring.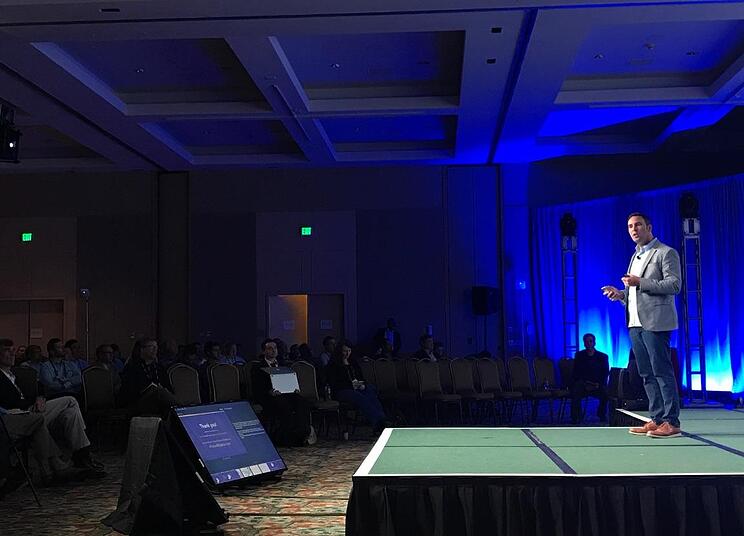 Cable/wireless/broadband companies must deliver quality solutions, with speed and accuracy that today's consumers demand. That is where Capriza comes in. They have simplified and mobilized any workflow and transformed it into a one-minute mobile workflow. What's more is there is zero coding, no APIs and immediate deployment with almost no disruption to the normal business process. This can save time and money and allow companies to do what they do best – connect people to content. Learn more about Capriza here.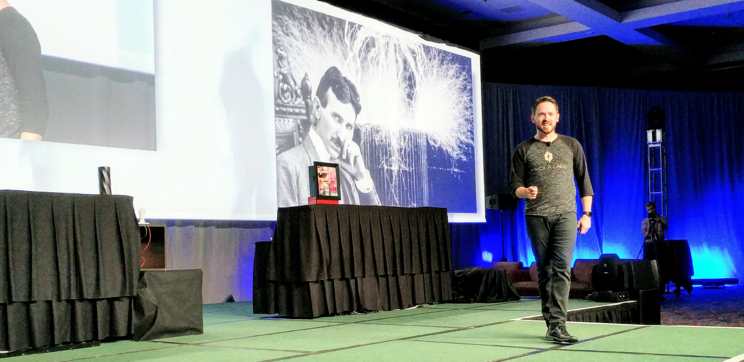 Nikola Tesla was a man far ahead of his time. As far back as 1905, he dreamed of wireless power as the most important thing to man. Nikola Labs is making their namesake's vision a reality. Fast forward to today, where IoT devices are created for a truly untethered experience, and yet we all must plug them in to charge. What a drag! Nikola Labs has found a way to effectively transmit and capture radio frequency energy and efficiently convert this to direct current power. Imagine the possibilities for broadband and wireless providers. Learn more about wireless power at their website.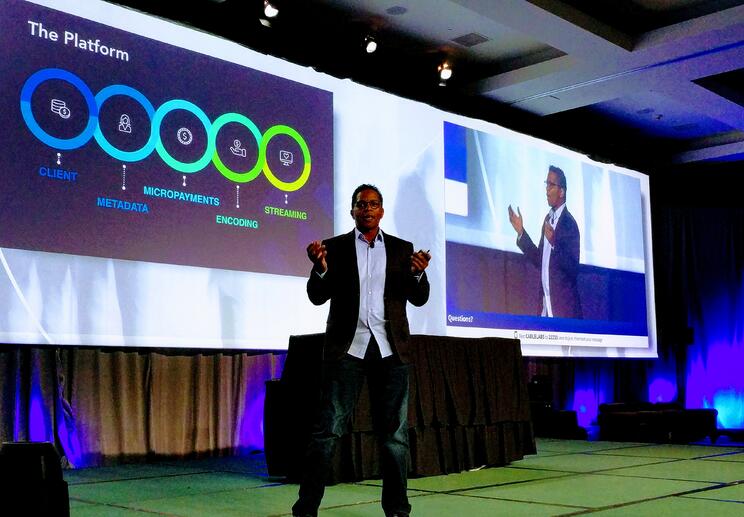 Young kids today are all about the digital wallets. Most of them have probably never even heard of a check, let alone want to pay a monthly bill to a TV subscription. The trend is micropayments, especially when it comes to consuming video. What does this have to do with the connectivity industry? A lot, actually. PopChest is aiming to be leading the revolution in leveraging blockchain technology to meet the challenges facing creators, publishers, and distributors with the new trend of digital wallets. PopChest is helping content creators directly monetize their videos in a world where the ad-supported model is no longer sustainable. Learn more about their solution at their website.
Nuro Technologies developed Smart Home technology without the "creep factor." Many sensing technologies in home automation use cameras and other invasive tech. Without using any cameras at all, Nuro is constantly tracking and interpreting different conditions around the home to learn about the inhabitants, and then shares those with the insights with home automation, security, and control systems. By gaining enhanced information about the activities happening throughout the home, these systems will be able to make better decisions about what people really want, instinctively delivering a truly personalized experience. Learn more about Nuro's advanced smart home technology here.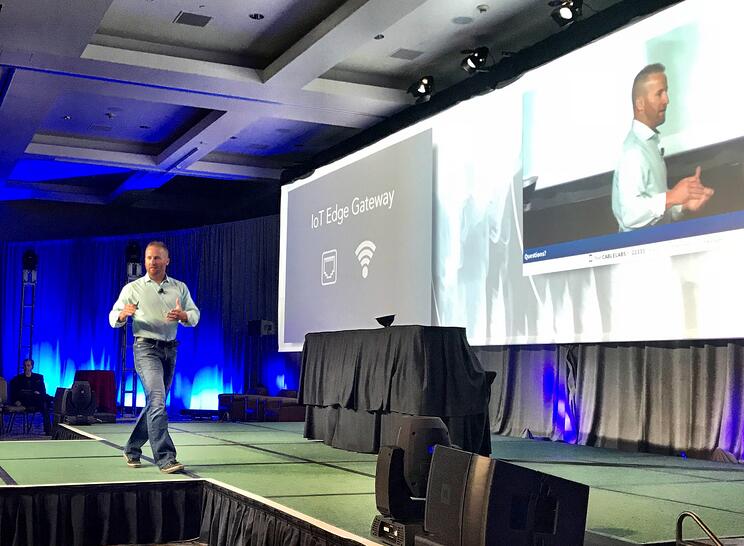 Bluetooth is pretty cool. It has enabled a lot of connectivity in its simplest form. But it is also limited in that you can only connect over short-ranges with one-to-one pairing. And with the plethora of IoT devices coming out to the market, this is creating a problem. Cassia aims to solve this problem with The Cassia Hub - a new Bluetooth router that liberates your Bluetooth devices. You can control up to 22-compatible devices in any room of your home or play music up to 3-speakers or 3-speaker pairs at the same time. Cassia's Smart Antenna extends your Bluetooth signal through walls, and up to a thousand feet in open air. Cassia is enabling connectivity and control of multiple devices both at home and anywhere an end user has a network connection. And while their solution works well in a consumer environment, they can easily scale it up for enterprise applications as well. Learn more about the future of Bluetooth IoT at Cassia's website.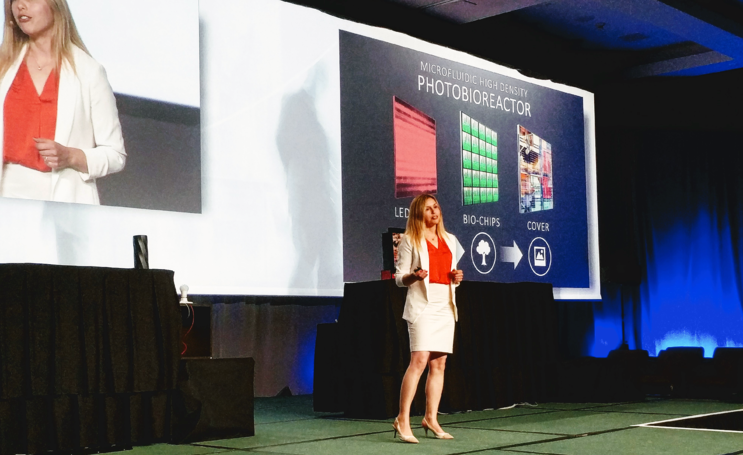 Indoor Air quality. Health. Sustainability. Environment. Saving energy. These are real challenges for everyone and Artveoli has a solution. Artveoli is a hardware startup in the digital appliances space making artistic air panels that make fresh air indoors. The systems are flat, connected, with modern design that remove excess buildup of Carbon Dioxide (CO2) and convert it into Oxygen, improving indoor air quality in homes, offices, schools, hospitals and other closed environments. Check out this incredibly inventive solution at Artveoli's website.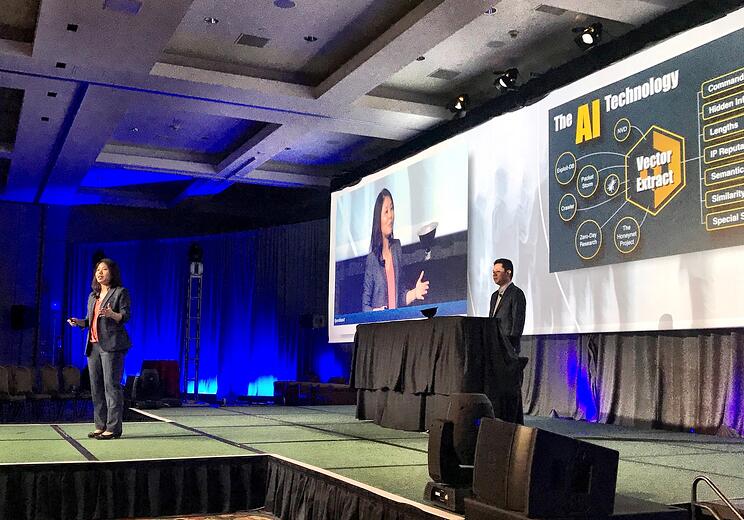 Turn on the news today, and you are likely to hear about yet another huge cyberattack leaking sensitive data and causing serious repercussions for the companies being hacked. Current solutions are typically steps behind attackers. Companies take an average of 100-120 days to fix critical vulnerabilities after the vulnerability is found. Further, companies typically required legions of staff to comb through the huge amount of log and find latent threats. These efforts took months, during which time attackers may have exploited vulnerabilities and extracted data. The remediation gap leads to breaches and financial losses (everyone remember WannaCry?). CloudCoffer's artificial intelligence identifies and blocks new exploits automatically, even before the exploits are created. They have effectively ended the cat-and-mouse game between attackers and defenders. Learn more about their AI cybersecurity solution here.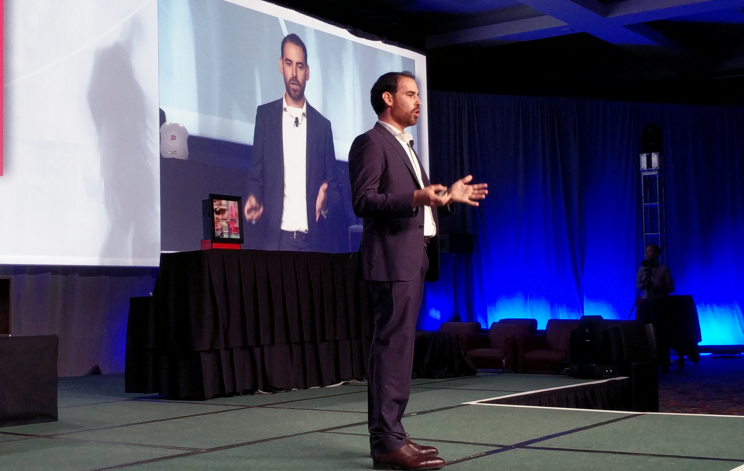 When scanning for Wi-Fi networks in your apartment, you will find your home network along with 20-30 additional networks from your neighbors. All these networks must share the few Wi-Fi channels available; therefore, they fight each other to transmit their data. This equals to high density of Wi-Fi networks, high interference levels and decreased Wi-Fi performance. And that isn't a good thing with the ever-growing proliferation of devices clamoring for Wi-Fi attention. Galgus has identified that one of the main problems is the lack of cooperation between Wi-Fi networks. Galgus' technology enables collaboration of Wi-Fi routers, creating a distributed intelligence that allows for measuring and analyzing the environment, sharing that information with neighboring Wi-Fi routers, and together as a team optimizing the performance in real-time for all Wi-Fi networks. That is a really long way of saying they make Wi-Fi work better. Learn more about their Wi-Fi optimization technology at the Galgus website.
These companies are now part of the UpRamp/CableLabs family and we take that seriously. We work to connect our Innovation Showcase companies with others in our eco-system to help them get exposure, deals, financing, PR, you name it.
If the Innovation Showcase sounds like something you would be interested in, sign up here to be notified of the next opportunity with us in Dublin at Cable Congress.