In his book "The Founder's Dilemmas: Anticipating and Avoiding the Pitfalls That Can Sink a Startup," Noam Wasserman notes a study of venture capitalists which estimated that 65% of failures within their portfolio could be attributed to problems within the founding team. Similarly, a study by CBI in 2014 found that in 101 post-mortems by founders of failed startups, "not the right team" was the third-oft cited reason - right behind "no market need" and "ran out of cash".
Needless to say, cofounder relationships can be fraught with challenges: cashflow problems can add stress, and disconnects in communication can be the downfall of any business. The cofounder relationship is not only a risk to the company itself, but also to the investors, advisors, and potential customers. Most startups going through several product iterations, rarely ending up with their initial idea as their go-to-market - leaving the question of whether the team will be able to withstand the inevitable pivot together, along with the successes and failures that come with it.
At UpRamp, we meet a lot of founders - and when we see those teams that know how to weather the startup storm, we take note. One of the reasons we chose DeviceBits as one of four within the Fiterator 2017 cohort wasn't just because we love their CX solution and know it can help our members. They are also made up of a solid team that has a proven track record of success together.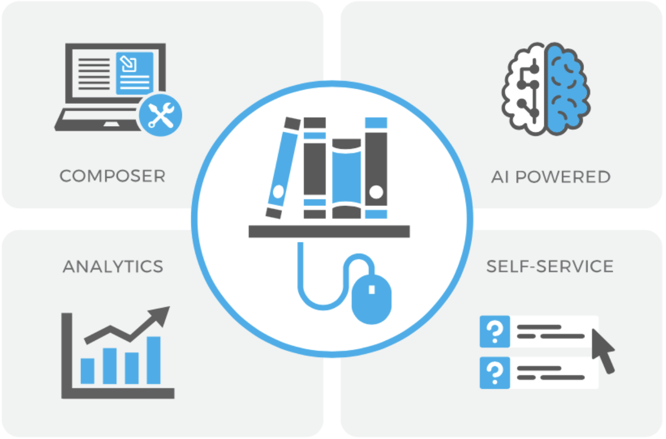 But there's no doubt that technology is important to our mission. DeviceBits is a CX platform that uses artificial intelligence (AI) to drive better customer self-service and to assist customer service agents through three core products: SupportPredict, CareAssist, and Academy. The issue that DeviceBits is tackling is one that we can all relate to: according to Harris Interactive, service agents fail to answer customer queries 50% of the time. Simply put, customer service is the pits - from the dreaded 1-800 number and 90s elevator music to the agent who doesn't seem to understand the journey you've already been on. It's one of the core pain points we identified within the cable industry.
Aside from tackling a core challenge of the consumer-facing world, DeviceBits' uniqueness is within its founding team. JC (CEO), Chris (CCO), Jeremy (CDO), and Brian (CTO) have known each other in several capacities for over a decade as co-workers, trusted advisors, and friends.

Asked when they officially became the current team, the answer is "January 1, 2016" - though this seems like a vast simplification of their history. Through social and business interactions, they have developed strong personal relationships and have connected the dots together in terms of successes and failures, creating the foundation to solve the next problem together. They've gone through multiple exits together and understand the challenges of business. They also understand each other's strengths and weaknesses.
DeviceBits began with JC and Brian laying down the foundation for the company, while Chris held a leadership role with a leading supply chain logistics software business. After two years there, in mid-2016, he joined the other two - and took with him the pain points he discovered during his time in logistics. Jeremy joined from a bioinformatics company, bringing with him a deep understanding of AI and its ability to guide the customer journey. Since then, they've grown to over a dozen customers and millions of users - and their platform has led to over ten million customer service journeys resolved.
Now at the peak of their time together, they have discovered the secrets to a strong leadership team. Most importantly, they've learned to disagree productively, keeping the discussion on business and not taking anything personally. Having experienced a cofounder relationship lacking diversity, Brian has noted the importance of each person bringing their own experiences and background to the table, and to create an environment in which disagreements lead to actions and results.
When conflicts arise at work, they're blunt with each other in order to avoid resentment and to keep the air clear. As a result, they have rock-solid personal relationships, which have allowed them to go through the ups-and-downs of life together - meaning that they also understand when other priorities sometimes come up. Family is always first, four-legged or two.
Now, halfway through the Fiterator and approaching the end of 2017, DeviceBits has reached a key stage as a startup: they are profitable and have a repeatable sales model. Their main strength comes from their understanding that the customer journey isn't just one step: as offerings increase in complexity, so do customer queries, making AI the ideal solution for converting interactions into resolutions.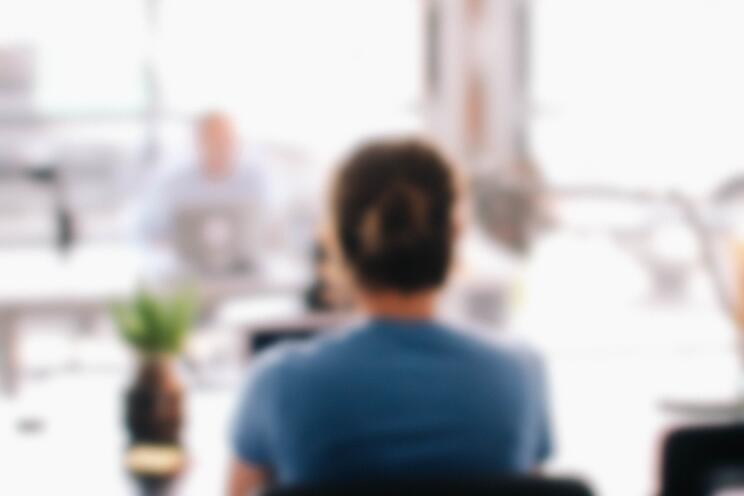 As Chris described it, applying to the Fiterator was a "turn to stage left" that came about after meeting Lisa Schwab at the Collision Conference in New Orleans. The DeviceBits team realized that consumers in the cable industry are moving more toward self-service and digital interaction, but are hindered by the complexities of multiple devices, apps, and available services. As they find their product-market fit within the cable industry, they'll allow companies to take back ownership of digital knowledge, drive adoption of their particular offering, and retain customers with higher satisfaction ratings.
We're confident that DeviceBits will be able to navigate all of the twists and turns of the startup world smoothly. And with the energy they've invested in their own relationships, we have no doubt that the DeviceBits team will be the ones to allow cable companies to reclaim the consumer relationship. We're excited to continue with them on their journey as they do so.