Last year at this time, we kicked off our first ever Fiterator cohort. We guided four incredible companies through our program with whom we still collaborate to ensure their continued success in our industry. But they are busy cranking away on delivering over 20 deals right now, so it is time for us to introduce a new crop of talent. Love you long time, Fiterator Uno!
The next cohort is chock full of technologies and innovations that are going to bring the connectivity industry into The Near Future! We have companies with some of the coolest tech out there – from cybersecurity to IoT and accessibility, AI/Machine Learning, and P2P CDN. While it is easy to get lost in the acronym soup, how these companies are about to change consumer and business experiences related to connectivity is monumental. Improving issues with customer service, cybersecurity, accessibility and video quality are not for the faint of heart. Rigorous investigation of the business models, the teams, and the existing technology have lead us to these selectees.
We are pleased to introduce our next Fiterator cohort for Fall 2017: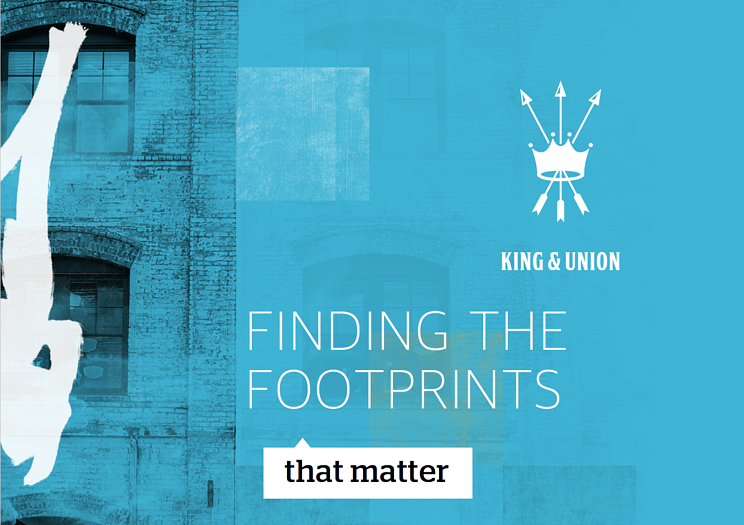 Everyone knows how crucial cybersecurity issues are to solve, but it is increasingly difficult to get a handle on it. It seems the hackers are always one step ahead of many organizations, with WannaCry and Petya being the latest disasters for many companies (ugh-creepy malware names!). Experts agree that this is not JUST a technical problem and there is a lot of complexity here with the rules, laws, and policy. This is something that everyone is working on.
King & Union isn't just another security solution. Their Avalon platform establishes a threat intelligence-sharing ecosystem like no other — consisting of a collaborative virtual platform for joint action. It allows collective cyber threat teams to separate the signals from the noise, and automate manual analysis processes. It provide insights, breaks down organizational silos that happen naturally in large enterprises, and set up fast fixes for remediation of threats. We love this because collaboration is a big reason our parent company, CableLabs, exists. And when our members all work together, the consumer wins with a better, more secure product. Check out the demo of their platform in action.
The two founders of the company, John Cassidy and Brent Wrisley, met while working closely to build and deploy highly sensitive cybersecurity information sharing platforms to protect public US Government Federal Departments and Agencies, and private organizations within U.S. critical infrastructure sectors. As experts in this space, they realized there were many persistent problems within both the public and private sector cyber security environments that were widespread. Insufficient access to collaborate within their own organizations and with industry peers, a gap of context and enrichment of threats, growing cyber labor and budget challenges, and overwhelming amounts of threat data are all contributing factors to an increasingly serious problem.
"We watched a gap in the industry continue to grow over many years, and were frustrated to see so many stove piped companies and Government organizations all wasting time and money, and not improving cyber security postures and engaging in true collaboration and information sharing together." Real cybersecurity comes from better information sharing, and that is exactly what Avalon aims to do. Not to mention saving time, increasing operational awareness, and reducing exposure and costs. Learn more about King & Union on their website.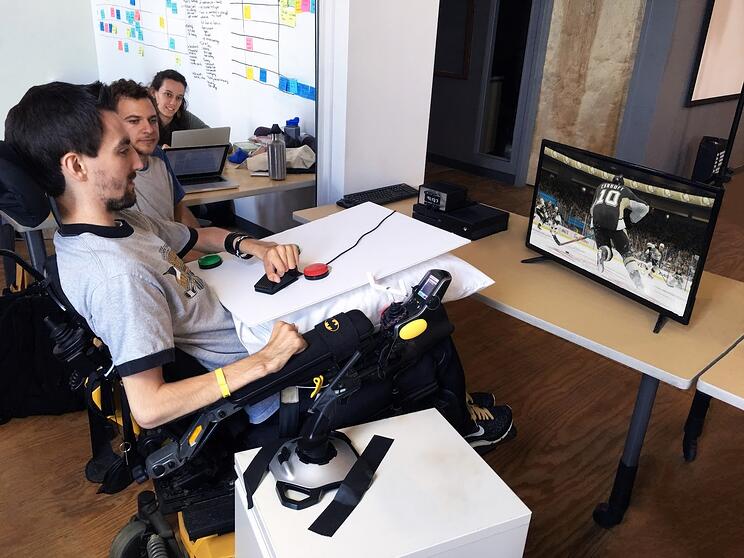 Bansen Labs is enhancing the quality of life for people with disabilities by creating technology that promotes inclusion, access, and social opportunity. Their first product, called Xogo, has us really jazzed about the impact it could have for more accessibility in the connectivity eco-system. Xogo is leveling the playing field for people with disabilities by enabling the assistive devices that they like best to work with just about any other technology, including cable boxes, video game systems, smart home devices, and more.
Said co-founder Ray Abel, "People with disabilities, especially those with trouble grasping, often have a difficult time connecting to technology. People in this demographic have issues operating cable remotes, game controllers, and smart home devices, and these limitations can exclude an entire population of people from having access to cable and broadband technology. Xogo bridges this gap."
Xogo has an inspiring human element to their story. The founders all have personal experiences with people with disabilities, and have seen first-hand the limitations a disability can create with today's technology. The current assistive technology industry is filled with low-tech solutions that are proprietary and expensive, hurting those with disabilities who rely on technology to improve their daily lives. Xogo is flexible, scalable, and universally compatible and aims to turn all input devices into controllers. And with the aging boomer population, we know this is going to increase their ability to stay connected to technology in the future. Learn more about Xogo here.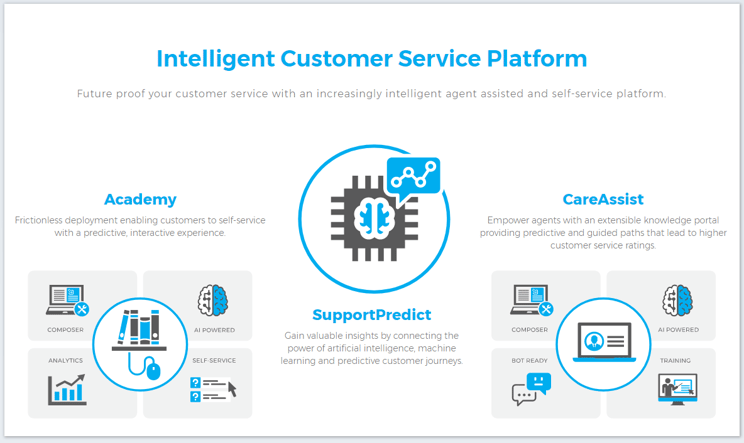 A little twist on the quote attributed to Benjamin Franklin: "DeviceBits helps those who help themselves."
What do we mean by that? Well, we are all familiar with the current state of customer service today. While brands have made great strides working to automate their interaction with customers, the post sale and customer service part is dragging way behind. It is in desperate need of automation and intelligence so that customers can have more successful (and less stressful and time consuming) experiences, and companies can reduce churn and time spent. Add to that the growing desire for self-service solutions from customers and you have a "customer service experience" that starts out in the negative.
Where other software offerings are hyper-focused on how customers consume their technology and other focusing on how to keep a record of the customer, DeviceBits adds an intelligence or AI layer to experiencethat is well beyond the hype of AI chatbots that are hot right now. While their platform supports that, their SupportPredict solution has information of an ever-growing bank of questions from customers and agents with tracked journeys that lead to a successful or failed interaction. They take that information coupled with an omni-channel experience, and allow customers to help themselves or guide agents in a way that actually solves their problems. As CEO James Ramey says, "A user journey is rarely a single step or answer. Questions increase in complexity as offerings do, so without intelligence built into your knowledge base you will not convert interactions to resolutions." Three cheers for better customer service!!! And for lower blood pressure. You can find more information on DeviceBits' website here.
We are living in the golden age of video. According to Cisco, up to 80% of world's Internet traffic will be video by 2019 and it will be composed of high quality streams, multi-device adoption, interactive formats (VR) or more personalized live/on demand content...the problem is that with the current infrastructure is very unlikely we can meet that demand because the Internet was NEVER designed for video transmission at all. "That's why we have to find sustainable ways to give the people the content they deserve." says Pablo Hesse, CEO & co-founder of Teltoo.
Teltoo puts a new twist on an old technology. It has brought P2P bang up-to-date with an innovative method of improving live video stream without the buffering and at the same time reducing bandwidth requirements and associated costs. Teltoo's managed P2P is a solution is primarily aimed at operators, content producers and distributors, challenging the conventional and more costly approach of using Content Delivery Networks (CDNs). Whereas CDNs require more and more servers, power and space to meet increasing bandwidth demands, Teltoo's P2P technology is inherently scalable. In fact, the more people who use it, the more effective their technology is.
Teltoo aims to be the solution of choice to meet this ever-increasing demand for bandwidth and its mission is to create more efficient, more sustainable solutions, making problems such as buffering a relic from the past. Learn more about Teltoo's solution on their website.
We couldn't be more excited about the four companies we chose for this year's Fiterator. Although these startups are already experts and thought leaders in their space, we can't wait to see their potential actualized in our program. Subscribe to our newsletter below to follow their journey.
Since our mission is procuring deals in our industry for our teams, it is important that we find teams that are on the cutting edge of technology, but that can be integrated NOW. Beyond the hype of the hot technology of the day, finding entrepreneurs that are passionate about their mission to create more enriching experiences for people and businesses as it relates to connectivity...that is our sweet spot! If this sounds like you or your company, contact us today for more information about our Fiterator program.