Everyone hates calling customer service to report an outage in their cable TV or internet service. From the customer's point of view, it feels a bit like you are a passenger on an airplane having to tell the pilot the engine is on fire. Customers should not have to tell a provider when their service is impacted, the provider should know and be taking actions to eliminate the impact. From the cable company's point of view, customer service call centers are overwhelmed with calls about outages, costing them time and money.
VelociData is trying to fix that.
Our RAPTOR product is designed to help cable providers solve network issues before they degrade performance. VelociData liberates the existing data trapped in the network to determine the customer quality of experience in real time. RAPTOR allows the operator to make a significant positive impact on the customer's quality of experience and support experience all while reducing support costs and capital costs for the operator – everybody wins.
We knew our ability to capture and operate on massive amounts of data in real-time was a great solution. We also knew that after being proven in financial markets around the world, that the cable/broadband industry could benefit from this technology.
Our system can be used in any number of ways. Our challenge was to quickly engage in the industry, get insights from key players, and decide where we could solve the largest pain points the quickest. Sounds easy – but let me tell you it is not. Being part of the UpRamp Fiterator program has been game-changing for us. Here is what we have learned.
Innovation Support is Alive and Well in the Cable Industry
What is incredible about this industry is they are not encumbered by narrow thinking or a lack of positive cooperation. Instead of looking at our platform as increasing their level of work and risk, our connections within the industry have been open and enthusiastic about the innovation and value. We have had productive brainstorming sessions that have helped us focus on a particular value proposition and set of features and capabilities.
By discussing directly with key industry technologists, decision makers, and senior executives we have been able to test ideas and converge on a set of values and product priorities much quicker than ever would have been possible on our own. This has been immensely helpful to us.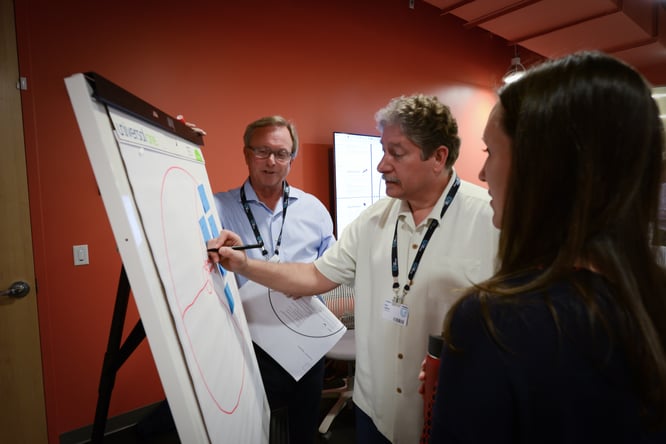 Being mentored by experienced, high-level individuals in the industry over such a short amount of time, and being able to see what the market actually needs is huge for us. We would never have been able to get this kind of information without the Fiterator program helping it along.
In addition to the overarching value proposition we have also learned how they like to buy things, what is important to them, and what their inhibitors are.
Now, getting access to so many smart people who are experts in the industry inevitably leads to a bit of mentor whiplash. But we learned to regroup, talk through the differing feedback and try to dig into a bit about why each mentor has a different view on the subject. And the great thing about this approach is it helped us get more aligned with our value proposition, and being more aligned means we get less conflicting ideas from mentors as we move forward. With more input, we can have more focused conversations and deliver to the market much faster.
Learning Along the Way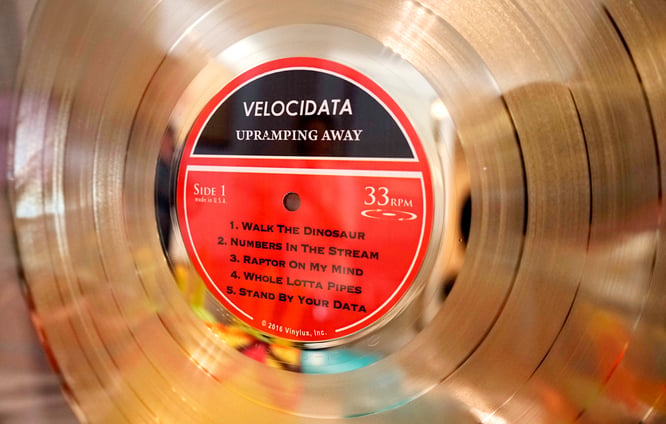 Although we are experts in very high performance parallel computing, we had very little cable industry knowledge walking into this program. Naturally, there were some valuable insights gained along the way. Because of where the RAPTOR sits in the network, we can benefit many business components from content origination down to the modem and gateway. For instance, our data can help Finance with capacity planning, or work with the NOC to dramatically improve diagnostic capability and reduce call volumes, or with product development to develop modeling for new services. There are just a lot of ways an organization can use our data.
Another pleasant result was the level of access we got from participating in the Fiterator. Often those CTOs and senior VPs are very busy people with extremely full and complex calendars. Without UpRamp, we would have had a hard time getting in to work with these individuals.
We are looking forward to continuing our journey. We are descending on our final weeks of the program, and I couldn't be more excited about where we are now because of participating in the Fiterator. Now we have the focus we need, and I am enthusiastic about our future.
Barry Rudolph is the CEO of VelociData. Learn more about their
wicked fast data solutions
.