Twice a year, our parent company, CableLabs, hosts a conference for its cable/broadband/wireless members to focus on advances in the industry and innovation projects. Included in the show is the Innovation Showcase that features demos from nine different emerging tech companies with innovations that create new opportunities for the multi-service operators. This year was particularly awesome because it was our 20th Innovation Showcase. We have a WHERE ARE THEY NOW piece coming tomorrow that highlights the traction the teams have achieved.
Here is a snapshot of this year's Showcase companies, starting with the winner of the event, voted on by the 500 members in attendance.
Meet Xogo. They believe everyone should have access to consumer technology, regardless of disabilities that might keep them from utilizing it. Their innovation offers social, vocational, and recreational opportunities that allow PwDs (people with disabilities) to live fulfilling and connected lives. They have developed the first fully customizable adapter that connects PwDs to consumer technology using their own off-the-shelf or assistive devices. Xogo supports nearly all assistive technology to accommodate a huge variety of individual needs, including cable boxes, media devices, smart home systems and more. With Xogo, everyone can be on a level playing field with the technology they use and consume! Learn more about how Xogo is changing the world on their website.
XOGO isn't just good for business, it's good for people.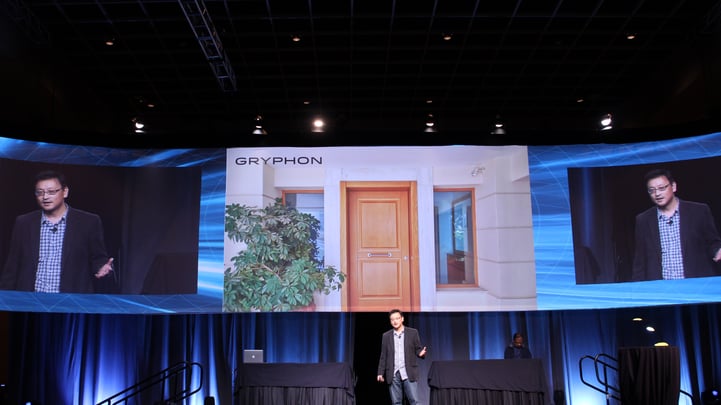 It's Time to Lock the Door to Your Connected Home
Gryphon – Did you know that 70% of children see inappropriate content on the internet accidentally? Those innocent searches for cute kitten videos can go south quickly. Gryphon is a secure WiFi router using AI based learning to make the web a safer place for our kids and all our connected devices. All security is built into the router so there is nothing to install on each device. Great news for the average family with 10+ connected devices. Gryphon comes with an app for real time management of all your connected devices and allows you to collaborate with other parents on website approval ratings. Learn more about Gryphon's solution here.
Filtrie – Filtrie believes in empowering viewers with the freedom to set limits on TV ads. This free, opt-in service promises to give a better TV experience to viewers with more interesting and relevant ads. Once a user opt-ins to the service and elaborates more on their likes and interests, Filtrie can filter out ads that would be offensive or inappropriate and replace it with one that is more relevant to the user. Users can choose global or selective viewing, based on who is watching TV. Not only do viewers win with better filtered ads, advertisers win with better targeted messaging and improved viewer engagement. Learn more about the service here.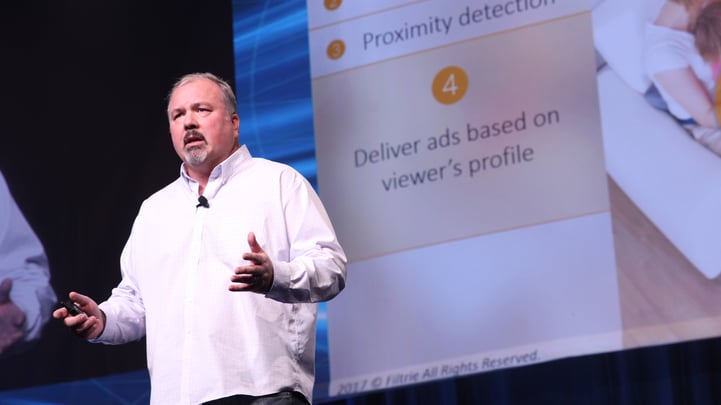 It's All About Power, Speed, & Efficiency
Kwikbit – Kwikbit is the world's first gigabit wireless network as a service. WiFi has been expanding in footprint as well as capability and we see now a world where gigabit WiFi will be pervasive indoors. As the next generation needs WiFi for data, voice and video streaming – the demands for fixed access or indoor locations is growing astronomically. Learn more about what Kwikbit is building.
VPS - Virtual Power Systems, Inc. (VPS) is transforming how data centers provision, manage, and utilize power capacity. VPS has a passion for solving hard problems with cutting edge technology, data science and design. Its mission is to enable data center operators to double power and server utilization, slash costs, and improve reliability. VPS' hardware, called ICE, has an innovative design that enables racks to take advantage of the ICE Software Stack and realize the benefits of Software Defined Power. Best of all, it is designed to work with the IT equipment you already have or are planning to buy. No strings attached. Check it out on their website.
Turning On the Lights to Network & Data
Sedona Systems – Much of the network is operated in the dark, and NetFusion switches on the light, allowing operators to make more efficient use of the network and spend less money delivering services. NetFusion is the first multi-layer application platform, focusing on optimization & control of the optical and IP layers (L0-L3) of network operators. Enabling both optically-aware IP routing and IP-informed optical switching, our applications double effective WAN capacity, boost agility, availability, and flexibility – and save up to 80% of core network costs over 5 years. Based on a centralized open-source software tools, NetFusion connects to all major vendors' equipment through SDN controllers or management systems. It then optimizes key tasks through dynamic, automatic management of both optical and IP resources. Learn more about NetFusion at the Sedona Systems site.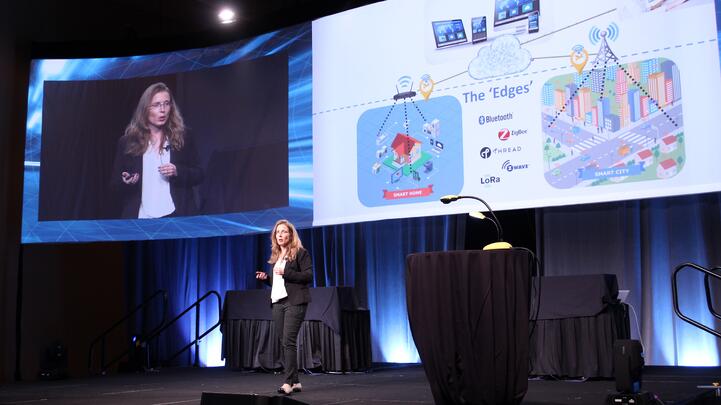 Perytons – Founded in 2007, Perytons Ltd. is a leading provider of analyzers for standard and proprietary communication protocols and of monitoring and analysis solutions of remote networks (the Perytons Network Visibility) such as those used in the Internet of Things (IOT) last-mile connection path. With all the news about cybersecurity and IOT to date – Perytons is ideally situated to be a go-to for data analyzing and security monitoring. Learn more about Peryton's solutions at their website.
Sentiance – There is a lot you can learn about an individual by looking at the movement of their phone. The first thing most of us do in the morning is pick up our phone, and the last thing we do is plug it in before we go to sleep. Imagine the countless numbers of data we get during the day by seeing what we do with our phone. Sentiance takes all that collected sensor data and creates 3 levels of intelligence: events, moments, and segments. That is Sentiance – ambient intelligence powering the Internet of You. They help ensure smart devices, services and applications work on the user's behalf, conforming to their needs. Instead of users being the chameleon, the devices are! Learn more about the sentience that Sentiance provides.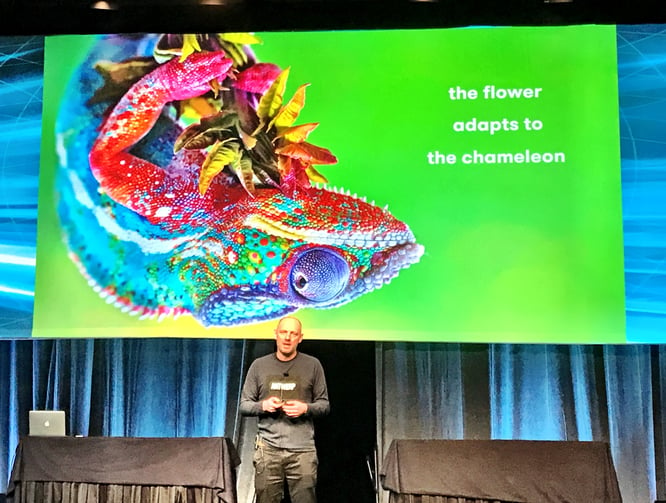 The Business Services Space is Exploding
Telestax – Telestax unleashes real-time communications. The rise of RTC has brought the importance on SMS technology to a new level, placing it at the core of most RTC applications. SMS is becoming the lingua franca of real time communication. The Real-Time Communications Market will Reach $143B by 2024! Telestax develops middleware that enables enterprises, software developers, telecoms and service providers to quickly develop and deploy collaboration solutions. Telestax's Restcomm middleware and application development platform (sandbox) allows organizations to provide a consistent, reliable and well-structured software development platform for quickly building and deploying voice, video, and collaboration solutions. Learn more about their solutions here.
Nine incredibly exciting game-changers! We couldn't be more excited about the technology that we hosted at the Innovation Showcase and can't wait to see where these companies go. Check out our video We will be posting videos soon on our alum page (logos click to vids). Stay tuned for a "Where Are They Now" piece on the alums from the past 20 showcases.
Interested in participating in the 2017 Summer Innovation Showcase in Keystone Colorado?
Get notified when applications open: