The part of my job I think I might love the most is when I attend conferences and events seeking candidates for the Fiterator and Innovation Showcase programs we run at UpRamp. Our mission is to connect startups to the global cable/broadband/wireless industry, and as the Director of Business Development, I am responsible for tech outreach to find companies that are the right fit. Last December, I was at the 11th annual New England Venture Summit, presented by youngStartUp Ventures. Many of the startups at these types of events are seeking opportunities like those UpRamp has to offer, whether they are early stage (Innovation Showcase) or later-stage (the Fiterator accelerator). During the Technology Track, I was fortunate to see some bright new companies pitch. This little gem named Appiness caught my eye. Not only is the app really cool, but I was impressed with the companies with whom he had traction. I was scouting for an upcoming Innovation Showcase that we were prepping for at Cable Congress in Brussels, and it just so happens that Appiness is located in Belgium. After speaking to their founder, Jonas De Cooman, about the various programs UpRamp offers, Appiness later applied and was selected.
Cable Congress and Empowering a Connected Europe
The Cable Congress Innovation Showcase was held on March 8. We had six companies participate, and they were given eight minutes to present their product. These companies are at all stages, but absolutely must be past the "two people in a garage with an idea" stage. All six companies have incredibly innovative products that hold promise for the connectivity industry, but Appiness was picked as the audience favorite.
Appiness has created a technology that enriches video with metadata. This metadata can be brought to the end consumer through a first screen or a second screen. In Belgium, they have launched a second screen application - called Spott - that allows viewers to buy what they see on their screens. Spott has been the 2nd most popular application in the free app category for the first 12 weeks of its launch, and has reached more than 1% of the population during this period. This metadata engine is a monetization driver for the content that multi-service operators are buying, and it helps enrich the data which is so central to what MSOs in the cable/broadband industry do. In fact, Liberty Global's MD for Advanced Advertising & Data, John Paul, talked about data in a recent HuffPost article. He uses the term "attention economics" which by that he means "understand the engagement with that content; what's really going on behind it."

Jonas says that he wants Spott to be the reference for turning content into inspiration. He believes that since content is everywhere, they can create this switch from content to action. His background was in the consumer marketing industry, and he knows a lot about what brands put into their products. It's a real shame that, for the most part, in the ecommerce space, a product is simply slapped onto a white background, stripping out all the context. But Appiness brings that context back so viewers see a personality or an influencer or situation that inspires them, which gently nudges them into purchase.
Our multi-service operators are especially interested in creating more value from the content they provide. Jonas says that as "content consumption is evolving from watching a certain channel and being agnostic of content on the channel, toward consumption where viewers decide what type of content they want to see," it is important for content providers to find more ways to monetize it. An entrepreneur since 2007, Jonas is very aware of the way technology will change the way we all interact with media. He predicts that Appiness "will help evolve society from push marketing, where companies are sending messages out into society without checking if the consumer thinks it is relevant, to pull marketing, where the consumers are in the driver's seat. They decide whether they will interact with content and what type of products they want to see."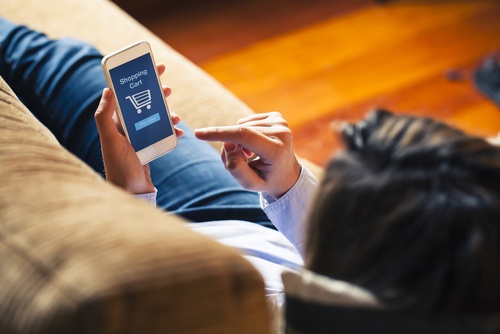 In an ideal world, there will be an evolution of content that is decided by viewers and consumers. He gives a great example about beer, since they are a Belgium company, after all! Take the example of a viewer watching a documentary about beer, and they click on the beer in the video and order. Within twenty minutes, they are enjoying that beer, the smell and the taste, while watching it on TV. Given the advances of drone delivery technology, this ideal world may not be too far away. Sign us up!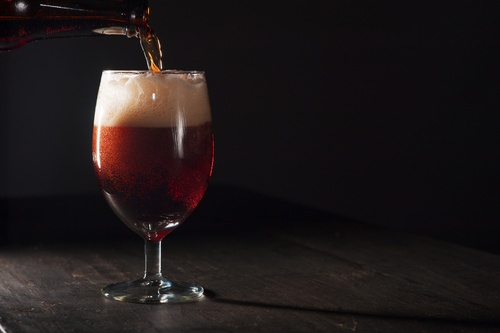 To learn more about Appiness and how they are turning content into inspiration, check out their website.